British judge lambasted for 'flying carpet' jibes...
13 March, 2009
We've teamed up with the very fabulous US legal blog Legal Juice  (published by Washington,DC personal injury lawyer John Mesirow of the firm Mesirow & Stravitz) to bring you the best of the 'weirdest legal stories' on the net. We'll be updating weekly ( yes, we've just got the hand of this bloggin' malarkey) to keep you updated and amused .... If you'd like to send in a story email us at: jthomas@lawandmore.co.uk. We'd love to hear from you. 
Okay, So This Judge May Not Be A Racist, But He Definitely Has No Future In Comedy.
 Let's say you are Sheikh Khalid Ben Abdfullah Rashid Alfawaz, you're rich, and you're getting a divorce in an English court. During a hearing, here are some of the judge's comments:
- That the sheikh could choose "to depart on his flying carpet" to escape paying costs.

-That the sheikh should be available to attend hearings "at this relatively fast-free time of the year."

- That he should be in court so that "every grain of sand is sifted."

- And the sheikh's evidence was "a bit gelatinous . . . like Turkish Delight."

What a ca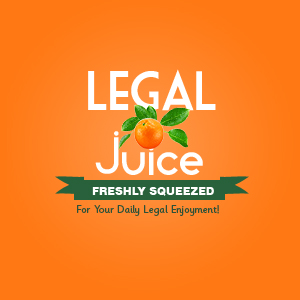 rd! The Sheikh was not amused. He asked the judge to recuse himself due to bias. When the judge refused, the Sheikh appealed and ... won. He was booted from the case, and had to apologize. Not to worry, though. Lord Justice Ward threw him a bone.
''No little part of my embarrassment comes from my belief that the injection of a little humour lightens the load of high emotion that so often attends litigation and I am the very last judge to criticise laughter in court. For my part I am totally convinced that [the judge's] jokes were not meant to be racist and I unreservedly acquit the judge of any suggestion they were so intended''.
Shazam! Next time I do something stupid, I want Lord Ward speaking on my behalf! To read more (a little bit) click here.